How To Apply
5 super easy steps to get gorgeous nails!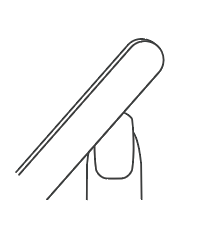 Start with clean dry hands.
Buff nail surface of nail for wraps to adhere better.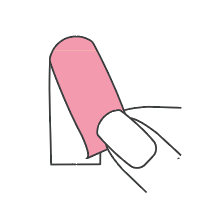 Select appropriate size.
*VERY IMPORTANT* Remove clear protective layer that is on top of nail wrap (this protects it from drying up)
hold silver panel and peel away nail wrapfrom back paper.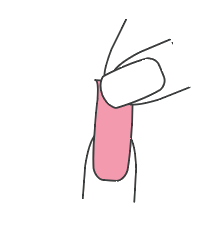 Position sticker on nail and press firmly on nail surface
TIP: You could use one nail wrap on two nails if you cut them in half with a pair of scissors before the next step.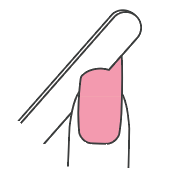 File downwards in a 90 degree angle to remove excess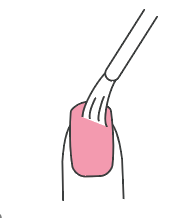 Apply top coat for longer lasting stay.
---
---
---
The longer the better
Start with clean dry hands, any oils or cream applied prior application of wraps may effect lasting results
Some of us are born with naturally smooth nails, if you are one us, do buff your nails gently prior application of wraps, allowing it to adhere better!
Apply top coat a few hours after application of nail wraps for even longer lasting stay (give it some time for it to settle onto your nails
Get more bang for your buck!
Each nail strip is designed to used twice (of course depending on the length of your nail) By cutting double ended strips in half prior application can get you 32 nail uses in each pack!
Size me up!
If you are in between two nail wrap sizes, opt for the smaller one. Why you may ask? Imagine anything sticking on your skin (in this case our cuticles) - natural oils of your skin will cause wrap to come off!

Can't find the right size? Use paper backing in your chosen size to cut around nail wrap is too large (or use them on your toes if you don't have the time to trim nail wrap to size)
---